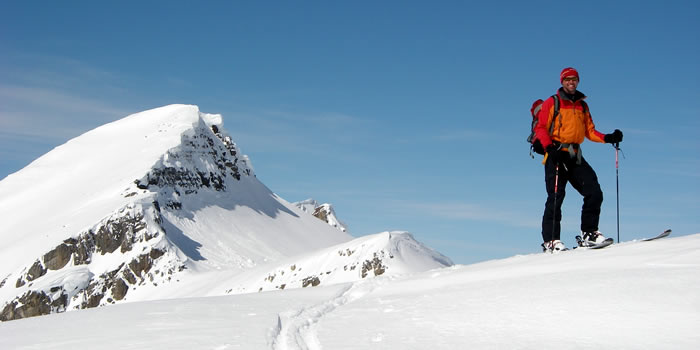 Ski Centers TURKEY Although Turkey is usually known for its coasts, swimming and bathing, it is also skiing paradise for those who like skiing, snowboarding and having fun in snow.

Uludag Ski CenterUludağ is the most famous winter resort in Turkey. It is in Bursa and a 40-minute drive along a good asphalt road enables ski lovers to make daily or weekend visits. The best season is from December 20th to March 20th. The average snowfall is 3 meters under normal winter conditions. It offers a wide range of accommodation for up to 3000 visitors. The center is equipped with 8 chairlifts and 7 T-bars in the hotel area.

Palandoken Ski Center
Palandoken is located in Erzurum at an altitude of 3100 meters, and the average snowfall is 2/3 meters in normal winter conditions. Due to the climate, the quality of the snow is "powdery" throughout the season. The most suitable skiing conditions are between December 10th and May 10th. The longest ski slope is 12 km. There are 40, two of which are registered, ski slopes for slalom and grand slalom competitions. The ski center is equipped with 5 chairlifts, 2 baby lifts and 1 T-bar and a tele-cabin. The center provides for 5000 skiers to ski at the same time. Accommodation is also available and it is possible to ski in the evening to the accompaniment of music, since the runs are illuminated.

Kartalkaya Ski Center
Kartalkaya ski center is located southeast of Bolu and suitable for Alpine skiing and ski touring. The skiing area of Kartalkaya is 1850-2200 meters high and the most suitable weather conditions are between December 20th and March 20th. The average snowfall is 3 meters in normal winter conditions. The snow is "powdery" at the beginning of the season and, at the end of the season, the characteristic of the snow is slightly "slushy". The center is equipped with two chairlifts, 6 T-bars and 3 baby lifts. Accommodation is also available.Editor's note: In foggy conditions it is essential not to wander outside the marked slopes.

Erciyes Ski Center
Erciyes is an extinct volcanic mountain in Kayseri, central Turkey. The establishments are at the Tekir plateau. The ski slopes are on the east and north of the mountain and lie at 2200 – 3100 meters. The season is from November 20th to April 20th. The average snowfall is 2 meters and the mountain has deep packed powder snow. The ski center is equipped with 2 chairlifts and 2 T-bars.

Ilgaz Ski Center
Ilgaz Mountain is located in Kastamonu and has ski slopes up to 12 km long and at 1800-2000 meters high. The average snowfall is around 0.5 and 2 meters under normal winter conditions between December and April. There are two ski lifts, a baby lift and a chairlift. Professional skiers from Ankara do their training for Nordic Discipline, long distance skiing and ski crossing at Ilgaz.

Davraz Ski Center
Davrat Mountain is 26 km away from Isparta and 51 km away from Antalya and holds ideal characteristics for skiing. The best season is between December and April and the snow thickness is 0.5 – 2 meters. The ski slopes are 4 km long and suitable for Nordic and Alpine disciplines, ski touring and snowboarding. There is one chairlift. Besides the Ski house with a 50-bed capacity and a 150-person restaurant, the hotels in the city center and Eğridir district are also available. The construction of new establishments still continues.

Elmadag Ski Center
Elmadag is 23 km off of Ankara and lies at an altitude of 1,850 meters. The ski season is between January and March and the snow thickness is between 30 and 60 cm. There are ski houses belonging to certain universities in Ankara, and a ski slope which is 900 meters long and 250 meters wide. There is a T-bar that is 548 meters long and has a capacity of 720 people per hour. The tracks are of easy and medium difficulty levels.

Saklikent Ski Center
The ski center is located 49 km west of Antalya on Beydaglari. The skiing area is at an altitude of 1850 meters and the ski season is short. The thickness of the snow is about 50 to 100 cm. There is a pension (boarding-house) with 14 beds, a restaurant with an 80-person capacity, a cafeteria and countryside coffee houses. There are two T-bars with capacities of 240 and 340 people per hour, and the two slopes are rated with difficulty levels of easy and medium.

Ciftkaya Ski Center
Ciftkaya ski center is in the Kumus district of Bitlis and serves the neighborhood skiers with its 900 m. long slope. The season is about six months long. Accommodation and other services are provided in the city center. The 726 m long track is quite steep.